Bulk Texter Pro
Send texts with a personal touch, at scale, using the phone number you already have.
Try it free for 7 days — then just $4.99 a month!
CSV Upload
Bulk Texter Pro lets you generate and send unique personal texts, tailored to each recipient, saving you hours of work.
Schedule Messages
Bulk Texter Pro lets you schedule your texts in advance, so you don't have to be at your computer when they send.
Preview Messages
Bulk Texter Pro lets you preview the generated texts before you send them, so you can be sure of what you're about to send, and to whom.
Bulk Texter Pro currently supports texting via your iPhone, Android phone, or Google Voice phone number. Support for other platforms will be added soon!
---
Trusted by thousands of customers.
Staff at these organizations and more use Bulk Texter Pro!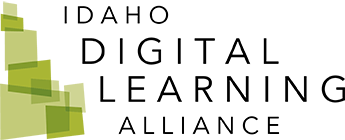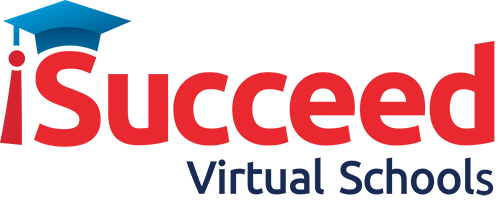 Teachers who use Bulk Texter Pro to text their students have reported up to a 60% reduction in student disengagement!
---
---
Screenshots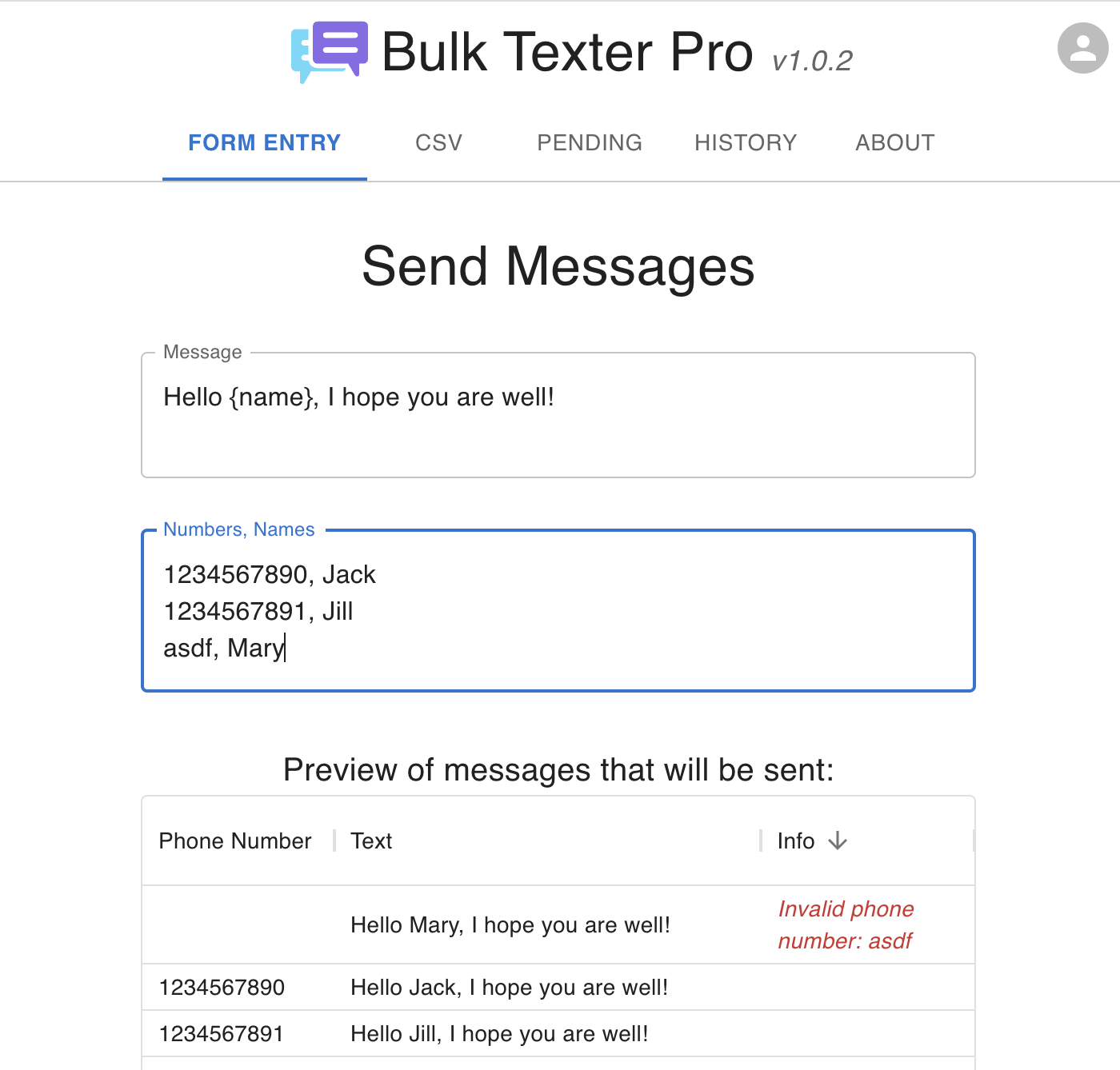 You can preview generated messages! Any formatting issues are surfaced in the preview.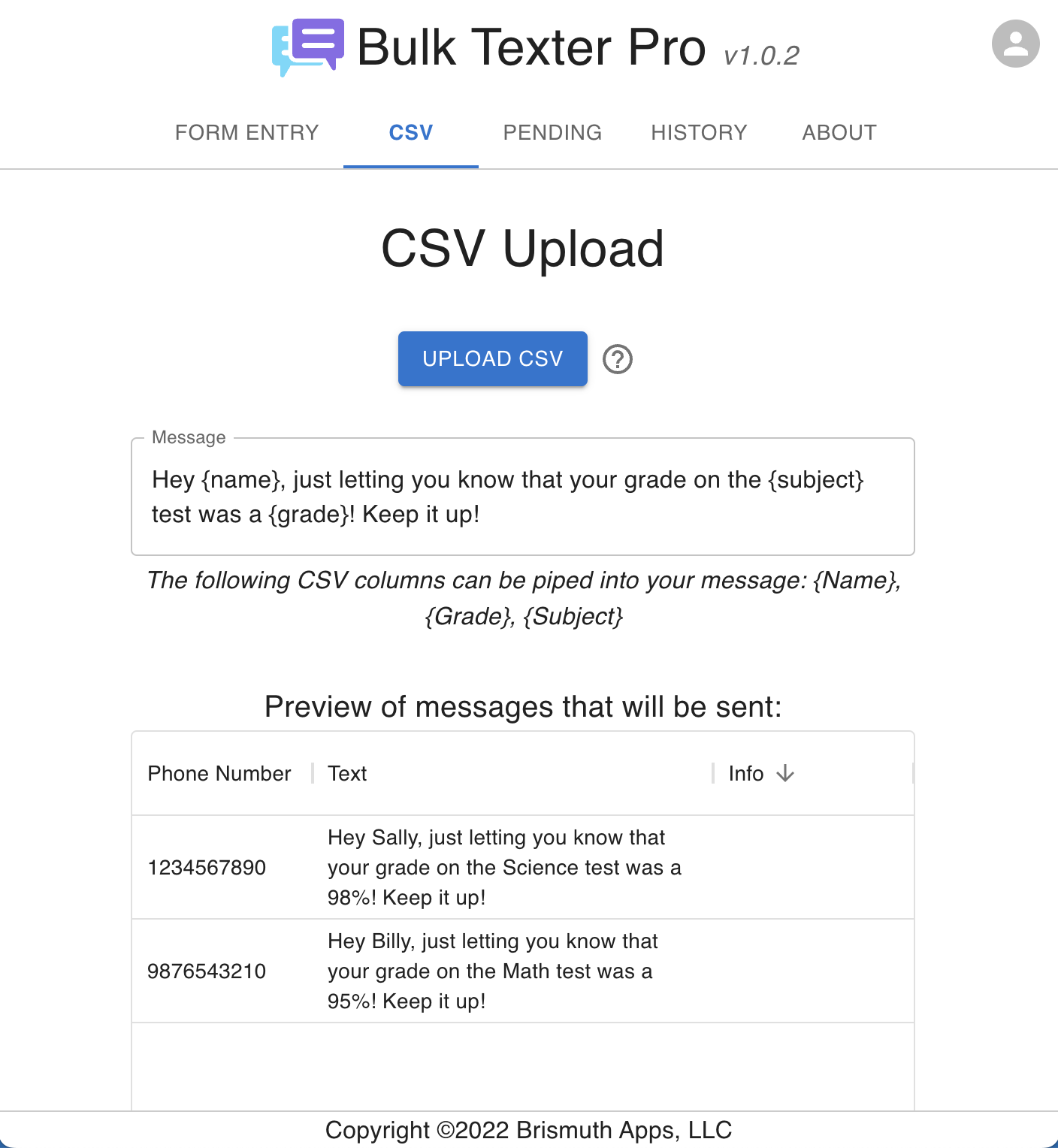 CSV upload makes it easy to pipe in as many personalized details as you want!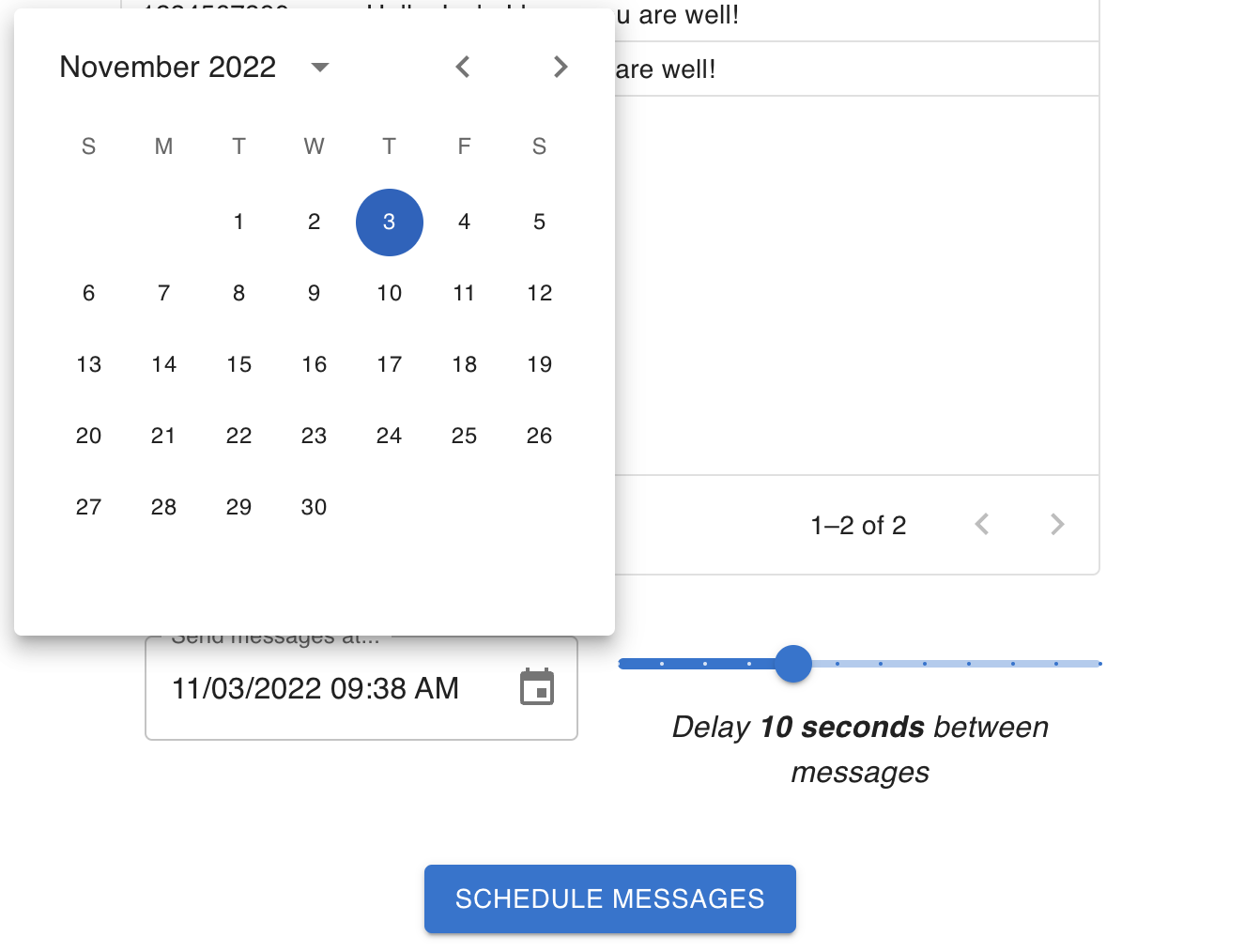 You can pick any date and time you want for your messages to go out!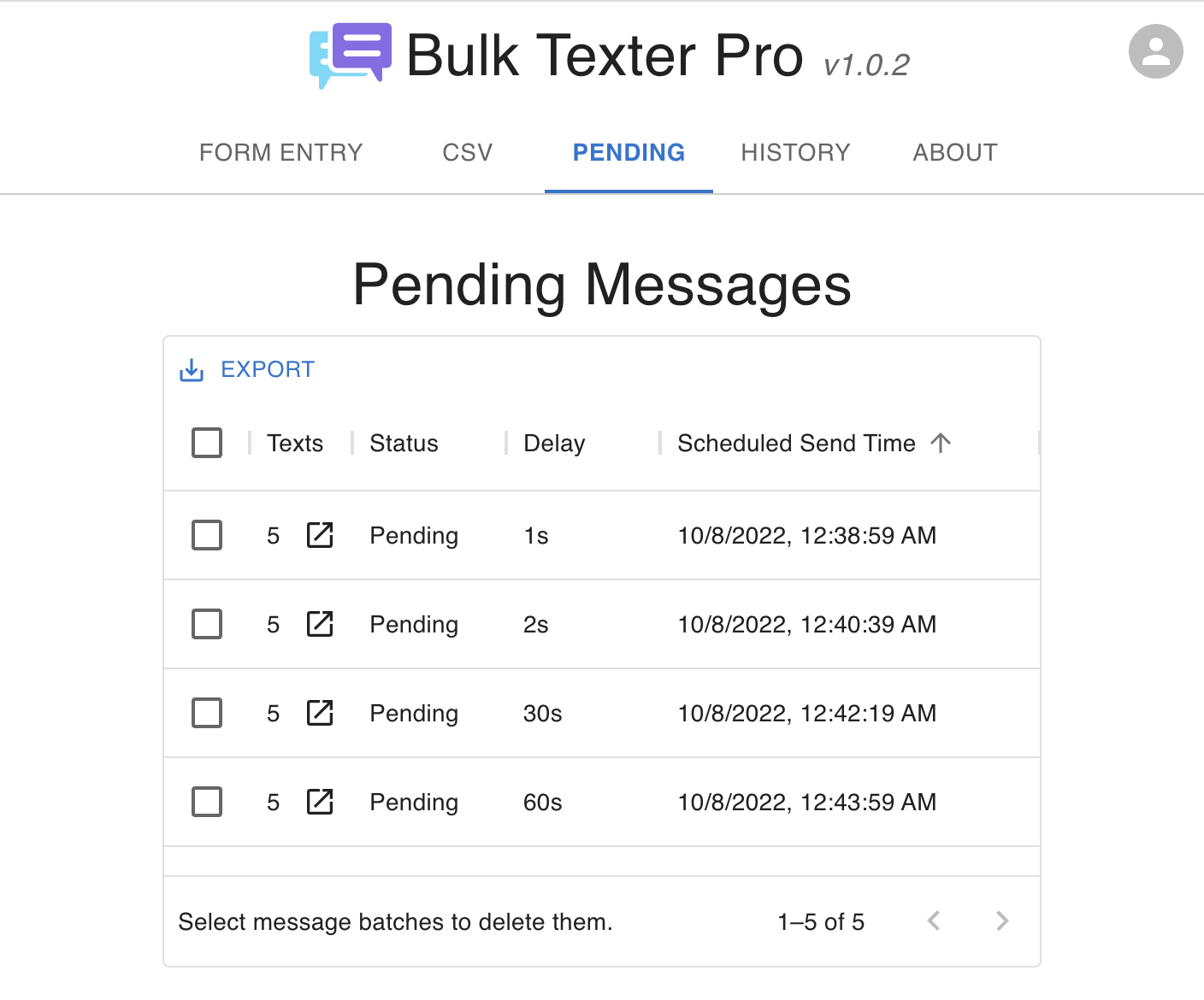 Review (and cancel, if needed) your pending messages!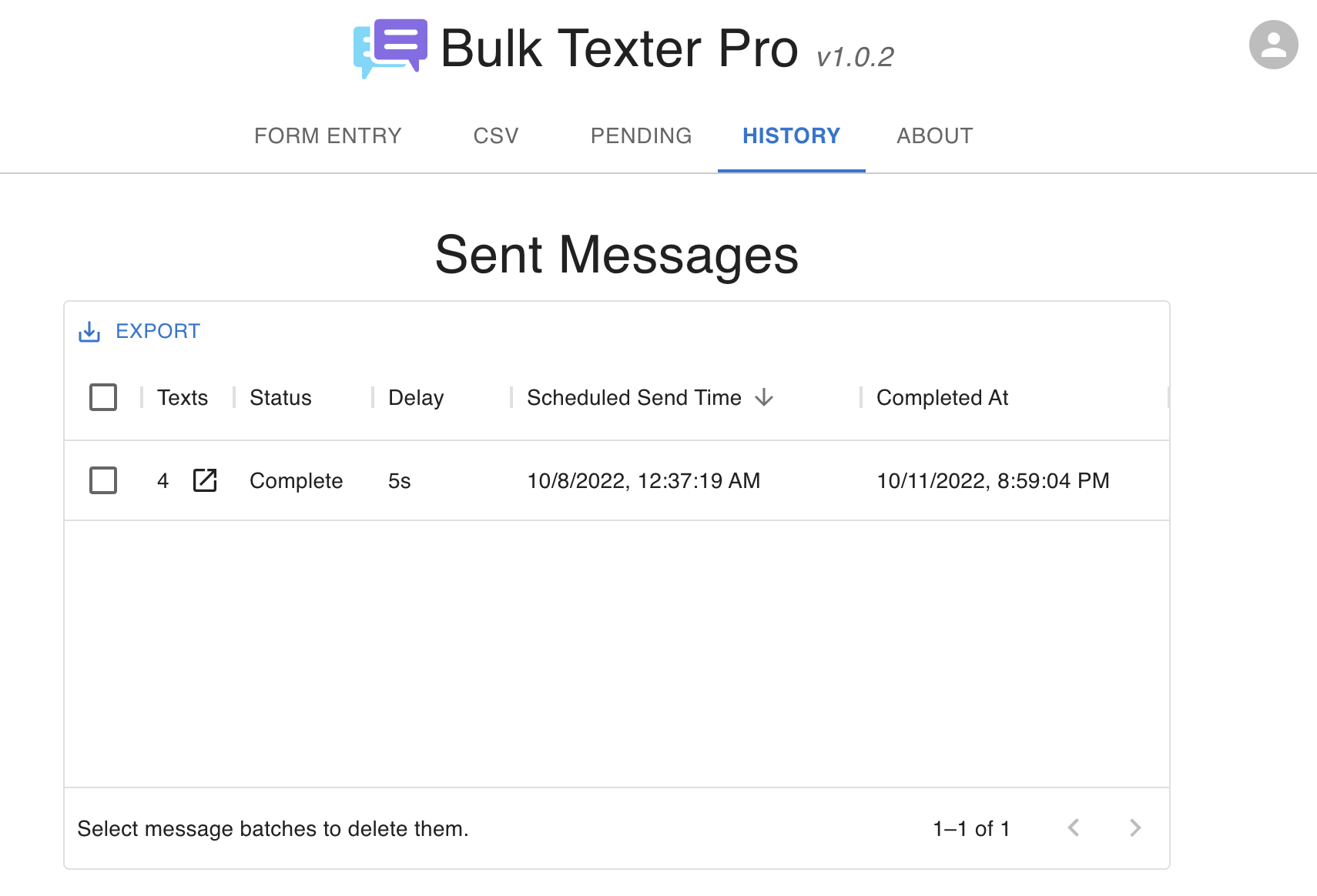 You can review your previously sent messages, and export them to CSV!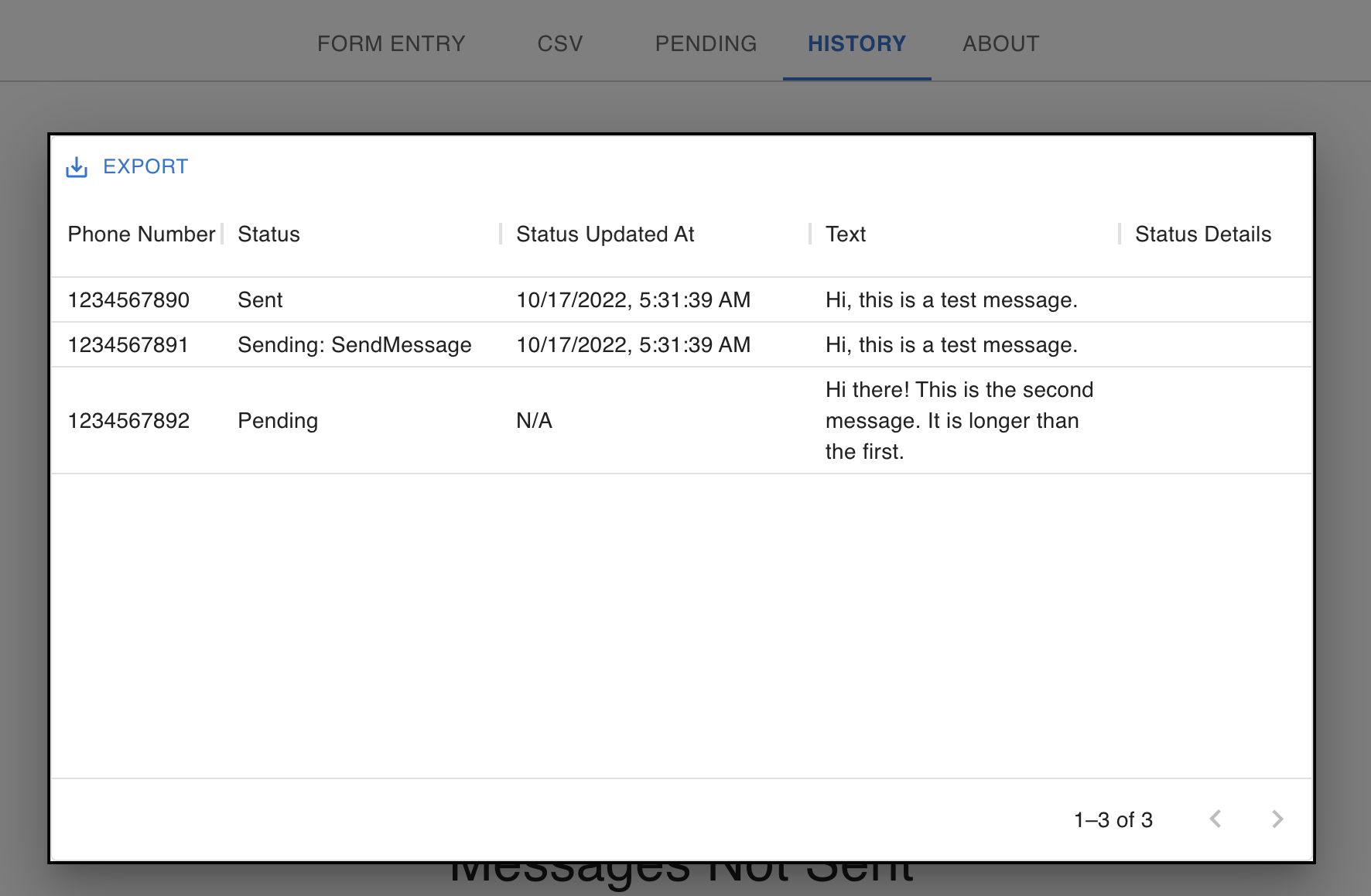 You can see the individual status for every message in a batch!